Dr. Michaela Falkner is an integrative general medicine doctor with a focus on complex cases and autoimmunity. After completing her Naturopathic Doctorate from Southwest College of Naturopathic Medicine (SCNM) in Tempe, Arizona, she was selected as one of five national candidates to complete a prestigious family medicine residency at SCNM. During both her degree program and residency, she focused much of her education on caring for complex cases and autoimmune diseases.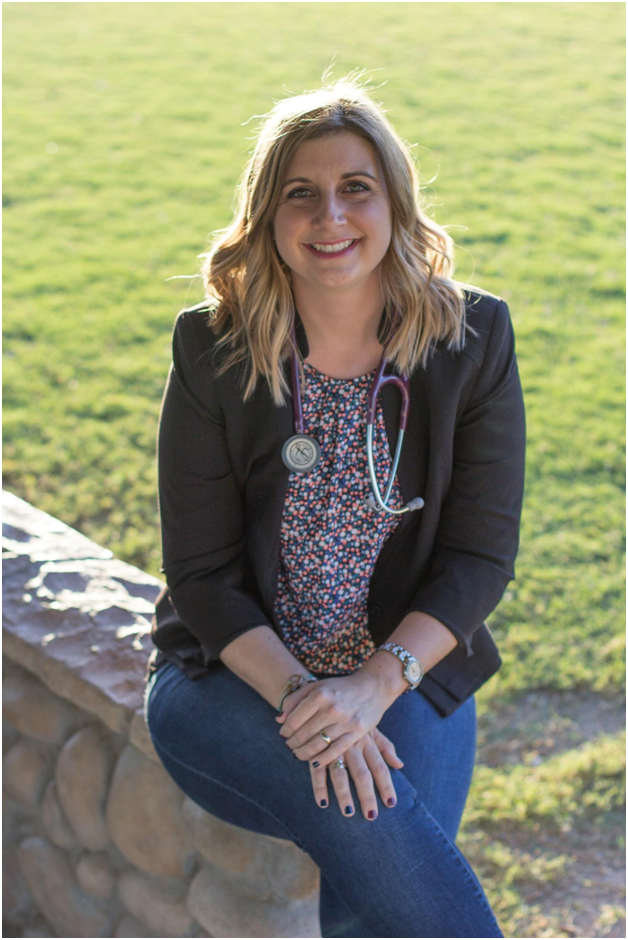 After completion of her residency, Dr. Falkner moved into the Bay Area to start practice and enjoy the beautiful abundance our region offers. Her practice continues to be focused on autoimmunity and chronic illness, though she also specializes in the treatment of hormone balance for thyroid, adrenal, and sex hormone dysfunction. She has a unique literacy in digestive health and uses a multifaceted approach in healing gastrointestinal disorders, normalizing the immune system, and symptom management.
Dr. Falkner appreciates that autoimmunity is becoming more widespread in the population due to the increase in chemicals in our environment and knows that naturopathic medicine fills a niche that has yet to be addressed well by conventional treatments. She believes the core of immunity begins in the gut and often approaches autoimmunity by addressing the digestive system, along with managing symptoms, protecting from future risks, and normalizing the immune system.
As an adjunct to her autoimmune treatment protocols, Dr. Falkner specializes in Neuro-Emotional Technique (NET). NET is a form of physical medicine that helps the body to reduce the impact of stress, as well as its consequent health concerns. She finds this modality is uniquely quick and effective in reducing stress, situational and general anxiety, and phobias, among several other concerns. She often combines NET with homeopathy, herbs, and lifestyle techniques proven to reduce stress for optimal outcomes. Dr. Falkner finds trigger point injections for pain associated with stress to be quite effective in extending treatment benefit and has even developed her own neural therapy technique to interrupt patterns that negatively affect health.
Dr. Falkner has extensive experience in nutritional medicine, intravenous and intramuscular vitamin infusions. She enjoys personalizing nutrient shots and IVs to the patient's needs and you will probably see her in the IV room and helping out with the nutrient shot clinics. She is also passionate about herbal medicine and known for her thoughtful and comprehensive individualized care.
Dr. Falkner is excited and eager to get to know the patients of Hill Park Medical Center and offers complimentary 15 minute consults as an introduction to her practice. Please call 707-861-7300 to schedule a consult with her!